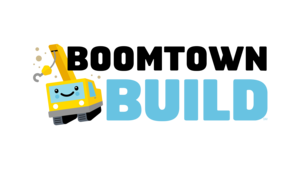 What if you could build a better world? Where would you begin?
More than ever, we must come together to innovate and solve problems. In FIRST, you are part of a thriving community brimming with inspiration, creativity, and hope for a stronger, more sustainable future-one that's built better together. You have the power to help the cities, towns, and places you call home reach new heights. With the support of the FIRST community, this is your opportunity to lead our future forward-and up.
The 2019-2020 BOOMTOWN BUILDSM season has started! We will hold our BOOMTOWN BUILD Expo on Saturday, January 25th from 1:00 - 3:30 PM in Duffield Hall (map).
Registration for the Expo will open by December 1st. Check back to register your team! Contact Daniel Woodie with any questions!