CNF's Knight Laboratory Hosts NYS 4-H Program Youth
CNF's Knight Laboratory Hosts NYS 4-H Program Youth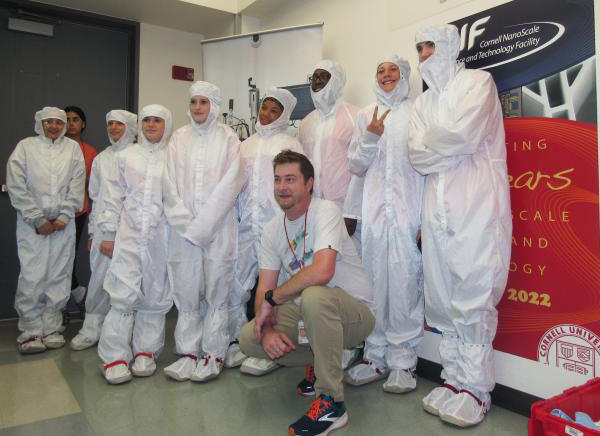 The New York State 4-H Career Explorations program connects the youth to Cornell University by allowing them the opportunity to experience Cornell University through the lens of experiential learning. The three day program, running from June 27-29, is an exciting opportunity for youth development and to ignite a passion for scientific exploration. The 4-H experience takes students on an interactive campus tour and guides them on an immersive exploration of Cornell University's diverse array of academic programs. On June 29, the students of the 8th grade and up, University U, program took a final stop at the Cornell NanoScale Facility where they were able to get a glimpse into the Knight Laboratory, the brewing point of CNF's groundbreaking research and innovations.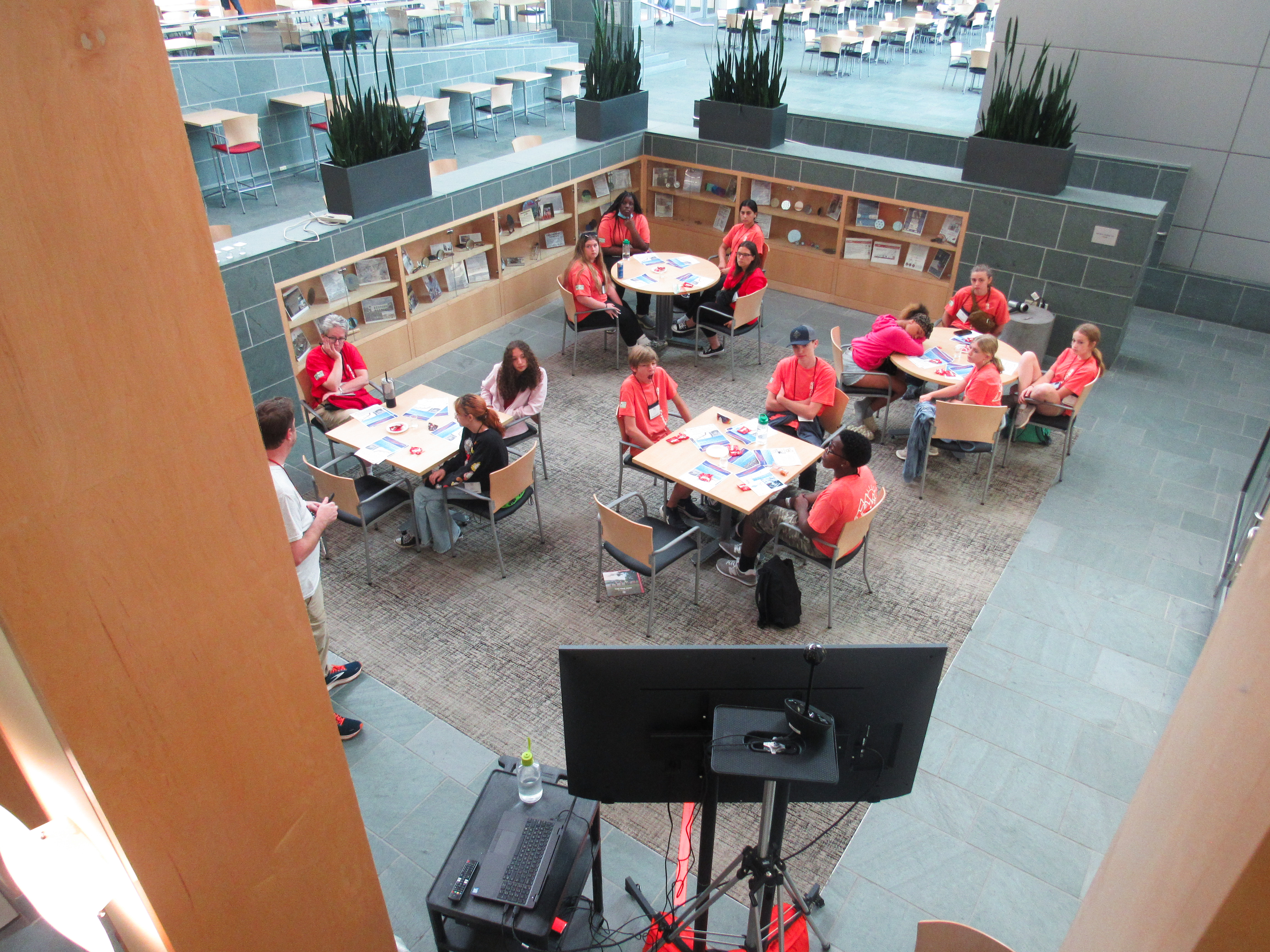 CNF Youth Outreach Coordinator, Tom Pennell, guided the students on a series of hands-on activities, workshops, and collaborative mini projects to introduce the students to the nanotechnology and nano-engineering field firsthand. Pennell led the students on a virtual tour of the Knight Laboratory, after which the students got to try on Tyvek coveralls to simulate the experience of researchers in the lab.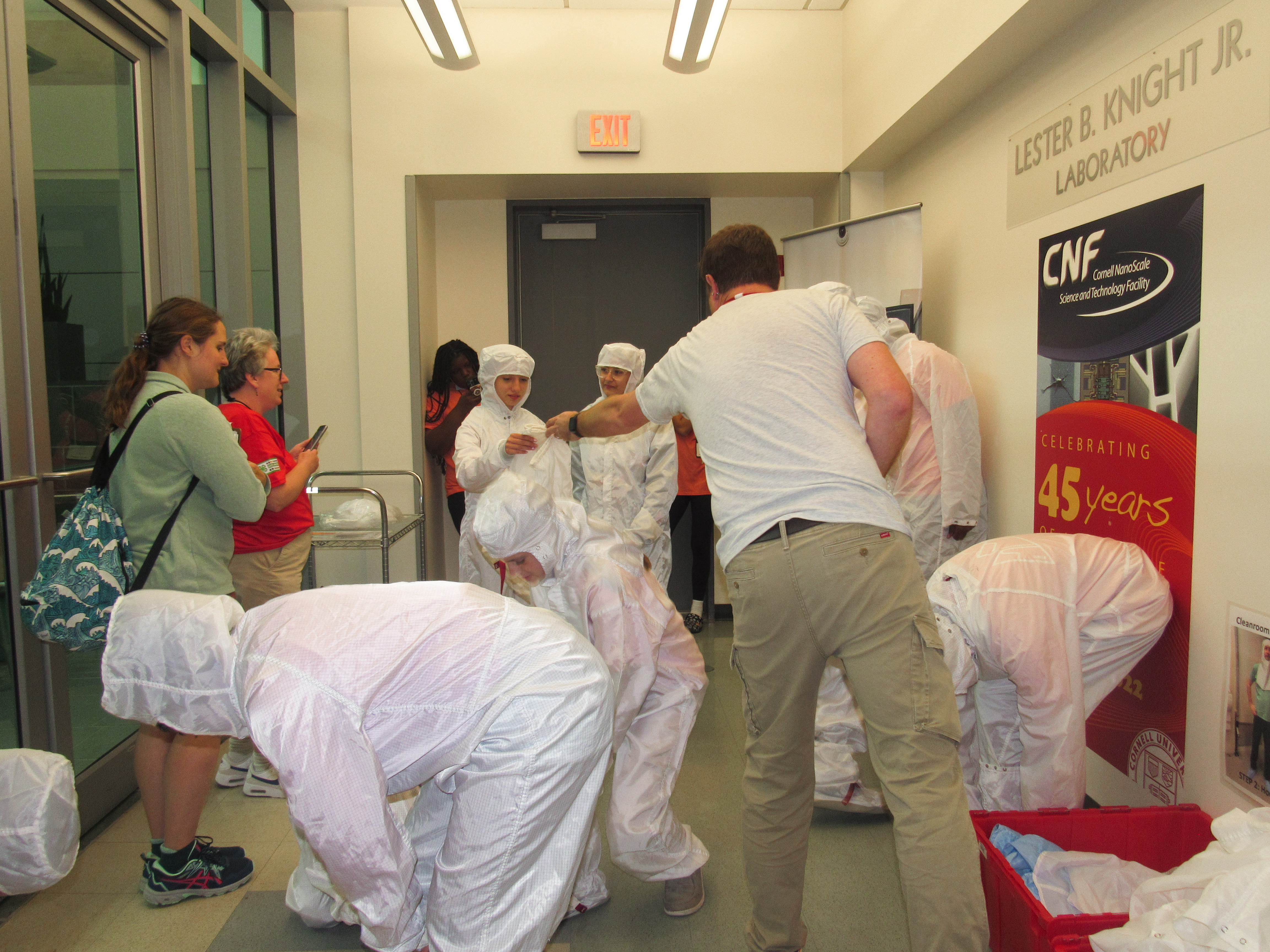 CNF is proud to empower the leaders of tomorrow through the captivating world of nanotechnology. The New York State 4-H is a part of Cornell University Cooperative Extension based in the Bronfenbrenner Center for Translational Research on the Cornell University campus, in Ithaca, NY.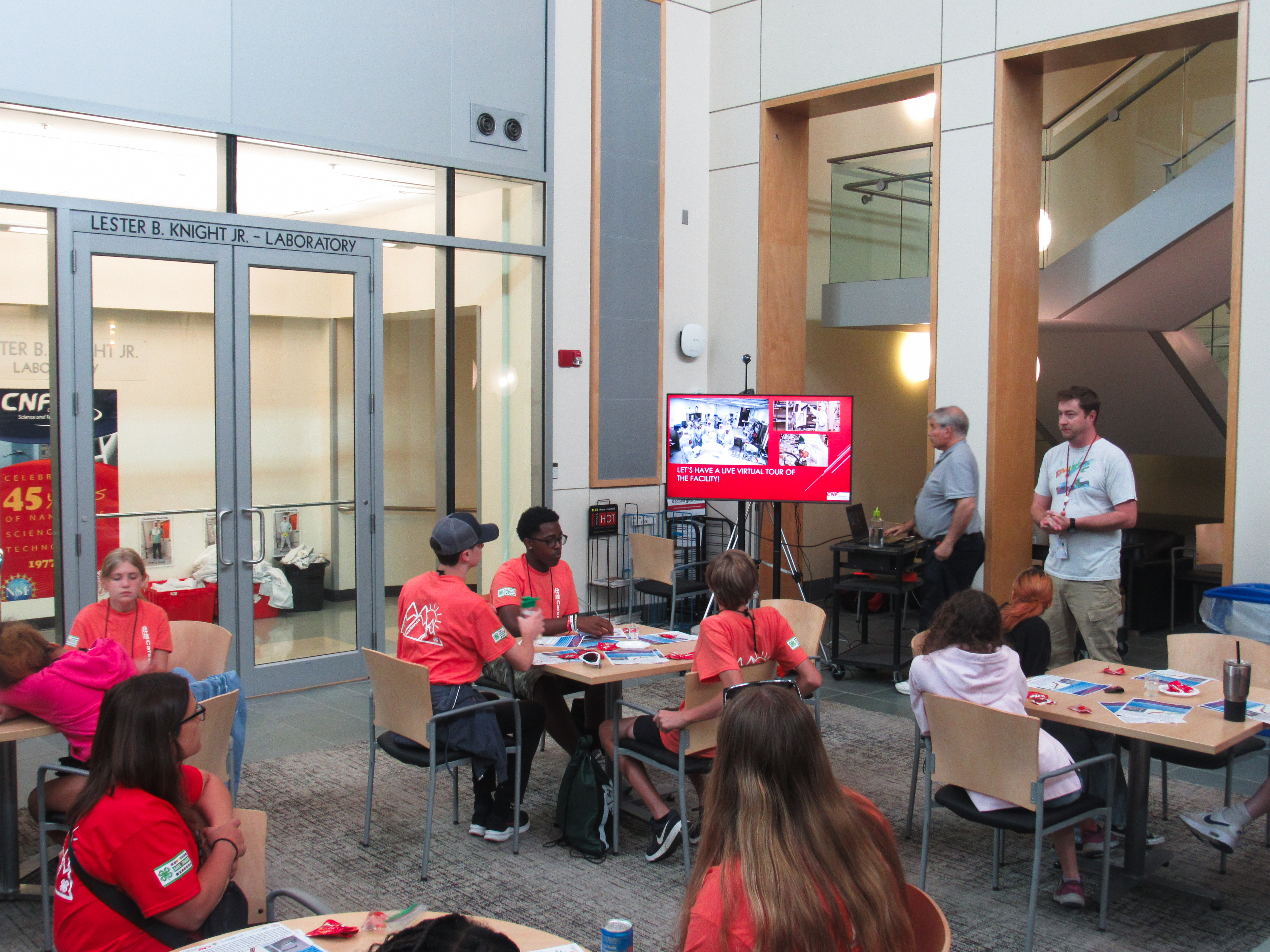 Image Gallery