Pandemic injects new urgency into coronavirus collaborations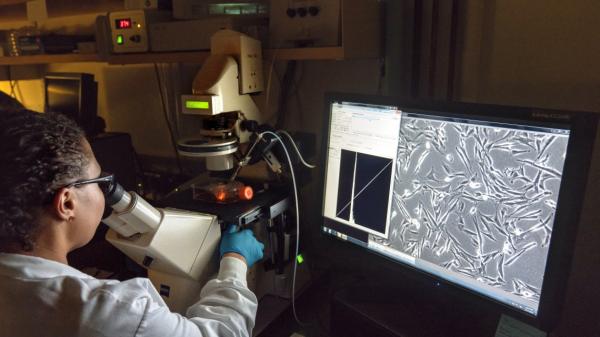 Cornell University announced a suspension of noncritical research on March 15. Among the research deemed critical were projects essential for the understanding and reduction of COVID-19.
Susan Daniel is an associate professor of chemical and biomolecular engineering in the College of Engineering. Her lab specializes in the biophysics of cell membranes and is studying membrane fusion, a critical part of the mechanism by which coronaviruses infect and spread. Gary Whittaker is professor of virology in the College of Veterinary Medicine and a section chief in infectious disease epidemiology in the Master of Public Health program, and an expert on coronaviruses. His lab has been studying the structure and transmissibility of SARS-CoV-2, the virus that causes COVID-19.
Together, Daniel and Whittaker – along with numerous other colleagues across the university's colleges and campuses, and a working group of core laboratories – have been collaborating to better understand the virus at the center of this global pandemic, with the aim of treatment and containment. The Cornell NanoScale Facility is one of their essential resources.